OUR LOCATION
Location! Location! Awesome Location!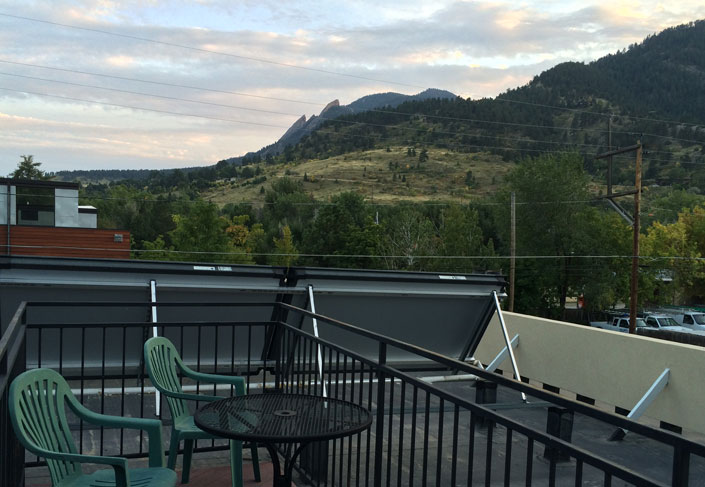 The corner of 3rd and Pearl.

We are on the West edge of Downtown Boulder.
Enjoy being out of the parking hassle,
in a Quiet spot just off Canyon Boulevard.
It's an easy walk to downtown,
Boulder Creek and to trails and Open Space.
The Boulder Creek Path is just across Canyon Boulevard.

Awesome Location!